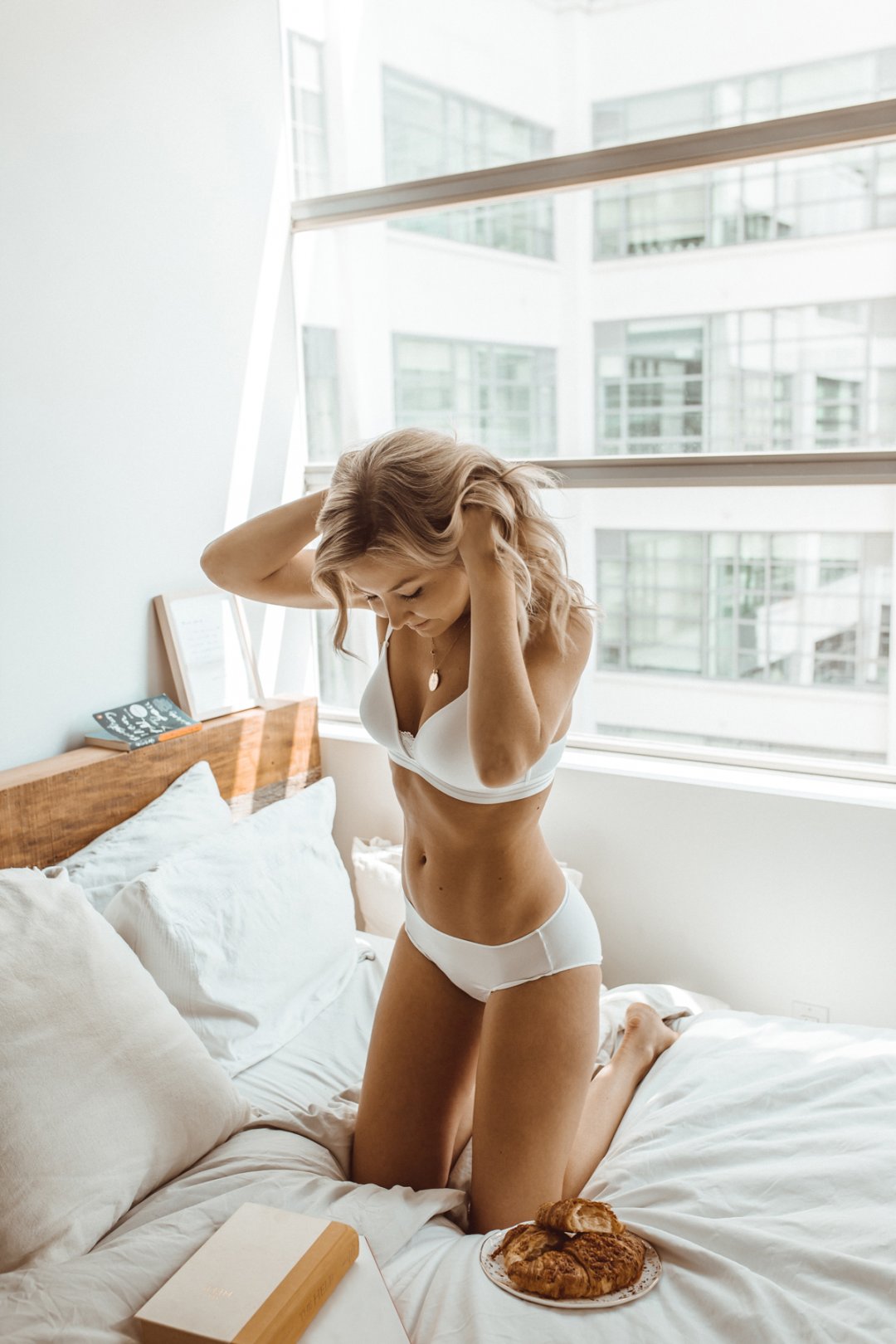 Summer is here. It's 1000 degrees, my air conditioner has a mind of its own, I'm surviving on iced coffee and I'm loving it. Maybe love is a strong word but I'd rather be laying on my floor in my underwear than sausage-d into a parka any day.
This brings me to my current collaboration with Hanes and their Comfydence Program. If you frequent my blog you know I'm big on comfort and the confidence it gives you in your day-to-day life.
Ever sat in a meeting in skirt that's too short or a top that itches? Torture. But worse than both the aforementioned is that 'adorable' pair of undies you spent $40 on that feel like sandpaper and which are currently suction cupped to your body on this beautiful 85 degree day. Nothing like a few hours spent in those babies to ruin your life.
Underwear you can live in, and also be seen in, has become an integral part in my life. I think of them as the foundation of my outfit  – mess that up and the rest is doomed.
I spend a lot of time running between meetings, shoots, events and social functions. The rest of my time is spent working from home, so being unaware of my underwear because it's so comfortable is key. Whether you're a professional, a millennial, a Mum, style-wizard or all of the above, Hanes creates the perfect pieces for all of these lifestyles combined.
The T-Shirt Soft Foam Wirefree Bra and the Cool Comfort ™ Microfiber Hipster Panties are both featured in this post. I also love the Nano-T ® Crew Neck T-shirt, it's super light cotton and has the perfect amount of sheerness.
Check out Hanes.com for the full collection!